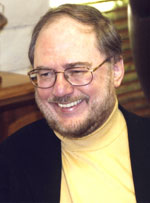 Rupert Holmes
Emmy/Grammy/Tony/Edgar Award winning "Renaissance Man"
www.rupertholmes.com
Jonathan Herzog is as consummate in theatrical law as he is passionate about theatre, with vast working knowledge of both opening nights and closing arguments. He is a warm and compassionate ally, and also a diplomatic yet tenacious combatant. He listens to his clients, speaks to them like a human being, and protects them at every turn. I have entrusted Jon with some of the most complex and delicate negotiations of my career, and at all times I knew I was being represented and counseled not only by an A-list attorney but also by a caring and loyal champion of my work and life. One could find no better advocate or friend anywhere on or off Broadway than Jonathan Herzog.
Billy Aronson
Playwright / TV writer
www.billyaronson.com
Contracts make me nervous. I don't want to upset people who are offering me work, or collaborators who are offering to work with me. But I don't want to ask for too little. And I'm aware that a few extra words here or there, or the precise wording of a single phrase, can make the difference of a ton of money years from now. It really is a deadly situation! That's why I bring in Jonathan Herzog. Jonathan handles contracts with class. He knows the various protections and rewards I'm entitled to in a given situation, and he knows the precise legal language that can assure that I get them. He holds firm in negotiations. But at the same time he's amiable and fair. He never asks for so much on my behalf that a relationship becomes adversarial. In fact, several times I've had clients and collaborators tell me how much they appreciated Jonathan's work on the contract. Which makes sense! A fair, clear contract is good for everybody. Jonathan has been good for my career. But equally important, he's been good for my mental health! When I hand a job over to Jonathan, I know I can stop worrying. What a pleasure that is. In short, Jonathan Herzog is a super-smart, gifted attorney, and a compassionate man. I have loved working with him.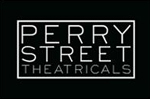 Dave Elliot
Producer/ General Manager/Director
Perry Street Theatricals
www.pstheatricals.com
Perry Street Theatricals has worked with the Herzog Law Group since our inception in 2005. They have guided us through nearly every facet of our Company's history: from creating production documents and providing counsel on over a dozen shows (from Off Broadway to West End), through the legal complexities of incorporation and real estate matters all the way through to litigation. With a crack team of legal assistants, the Herzog Law Group is well suited to take on any legality as it concerns entertainment and theatrical law. With Jonathan himself having been a theatrical producer, his knowledge comes from experience — an invaluable asset to any producer. We have recommended them many times to others and will continue to do so. We are delighted to call the Herzog Law Group legal counsel for Perry Street and moreover, to always refer to them as good friends.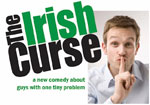 Martin Casella
Writer and Associate Producer of THE IRISH CURSE
http://martincasella.weebly.com
www.theirishcurse.com
Jonathan Herzog and his team were invaluable in legally navigating us through the four and a half years it took to get THE IRISH CURSE from the New York International Fringe Festival to the Soho Playhouse off-Broadway. Both personally and professionally, they were there every minute of our journey. In the end, it was like having your most trusted, best friend in the world handling all the legal business for your show.  THE IRISH CURSE, which is now published and being produced all over the world, would not be where it is now without The Herzog Law Group.
Nicholas Brancato
Positive EV, LLC
The Herzog Law Group are the finest legal professionals I have ever worked with.  The team's knowledge is first-rate and their response time is second to none.  I have been using Herzog services for several years now and can't imagine ever taking my business elsewhere.
Christian Holder
www.verseoffortune.com
Working with, and being represented by, Jonathan Herzog has proven to be an indispensable part of my transition from performing artist to creative artist.
Having met and worked with Jonathan in the mid-eighties, when he was a producer, I feel confident now in the knowledge that he is someone who has a vast experience with every aspect of the theatre. Guidance and savoir-faire have been, for me, two of his – and by extension the Law Group's – many interwoven strengths. His passion for theatre enhances his legal leadership in a very personal and reassuring way.
Cori Ellison
Artistic Director, Opera Company of the Highlands
www.operacompanyofthehighlands.org
When you engage the Herzog Law Group, you're not only hiring expert attorneys, you're joining a family.  When Jonathan and his wonderful staff guided me through a traumatic real estate case, I received not only the very best legal counsel but the kind of warm, caring, attentive personal support you'd expect from a dear old friend.  That's why the Herzog Law Group is now my law firm for life, and I enthusiastically recommend them to all my friends.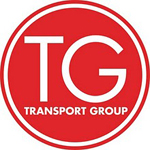 Transport Group
Jack Cummings III
Artistic Director
www.transportgroup.org
We have loved working with Jonathan Herzog and The Herzog Law Group.  Their professionalism, accessibility, and incredible passion for the theatre are deeply appreciated by everyone at Transport Group.
Michael Colby
Librettist/Lyricist
www.michaelcolby.com
Jonathan C. Herzog and his office have been far more than theatrical attorneys to me. Beyond their exceptional advice, support and sensitivity–during these unpredictable times for musical theatre writers like myself– they've been the compass navigating me out of precarious situations and onto safer courses. In fact, they're so impressive at what they do, my wife Andrea (who's a patent attorney) engaged their services in negotiating an arts-related contract.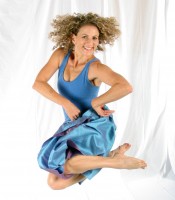 Suki John
Choreographer/Dancer/Author/Assistant Professor
www.dance.tcu.edu/faculty_john.asp
The Herzog Law Group has been essential to every important professional decision I have made in years. Whether it was a collaborative agreement with a fellow artist, release forms for international interviews conducted in the Third World, a contract to co-author a book, contracts with publishers, or the intimidating paperwork I received as I joined academia in my first full-time job ever, it was the Herzog Law Group who read the fine print. I have even recommended them to my university as a terrific resource to help dance and music makers navigate the muddy waters of electronic intellectual property. I have learned, from hard life lessons, never to sign a contract without letting Jonathan read it first!